This guide is for a beginners and not for advanced players! All information here will be coming from our experience in Summoners War. Therefore this is being a beginner summoners war hack guide.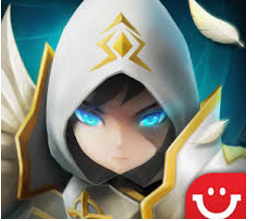 This guide is directed at: Players from 1-39 (early 40) players attempting to develop team that is GB10.
Starting rules of thumb
Don't trust public chat we understand this may seem just like a stupid one as unfortunately there really are plenty of trolls in public chat that will let you know to fodder great creatures asserting their poor, but it is a real huge one.
Don't assemble each and every creature you get, just as it is a creature that is good doesn't mean you'll need to assemble it there and right then. Place in storage and assemble it afterwards. This allows you to focus on your own core team/creatures.
Attempt to save 1 of each 4 star creature you get! Simply place it in storage even when it's horrible, you won't ever know when they may get buffed.
Up until approximately 60 max keep purchase premium packs. This can be entirely up to you but IMO it's a waste when under 60 max energy and buying premium packs will gain you more to purchase energy refills. (This one is optional! Do as you heart determines)
Runes over creatures. The better your runes up the higher in dungeons you'll go as well arena. For those who have 100 nat 5s with runes that are poor it won't do you any good. Remember runes are somewhat more significant then creatures for the large part.
I've just began what do I do? First use whatever summoners war hack you've got to clear up the scenario to faimon volcano. While doing that keep a watch out for all these creatures: Wind Griffon (Bernard) Wind Pixie (Shannon) Water Gurada (Konamiya) Faimon Volcano subsequently carries on beginning on your own giant's team once you have cleared.